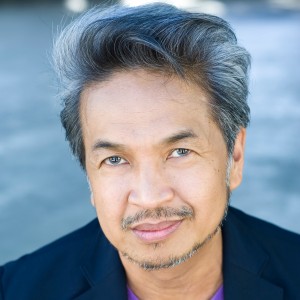 Roy Cruz, Creator and Producer, is a stand up comedian/actor. He was born and raised in the Philippines and moved to Los Angeles many years ago. He has written a short film Keisha Vs. Geisha which screened in Slamdance Film Festival. His comedy performance in the TV show Wisecrack can be seen on Logo TV. He has headlined at the Maui Cultural Center, Lake Tahoe Winterfest, Salt Lake City's Comedy 101 and at the Outlaugh GLBT Comedy Festval in 05, 06 and 09. He performs regularly around Los Angeles and its environs. His essay "Janeane's Garofalo's Greasy Hair" was published in the book "Out on the Edge: America's Rebel Comics." He also wrote an essay for Salon.com about Faye Dunaway inspiring him during his school's Christmas Pageant.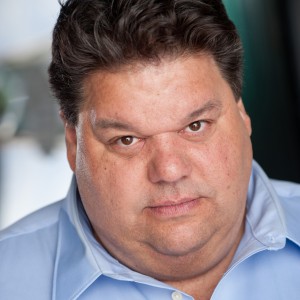 Teddy Margas is a well known actor/comic who performs regularly at the Laugh Factory Long Beach & Hollywood as well as the World Famous Improv ­Hollywood. He has performed as well as hosted Come Out Laughing & Gays R Us. He performs all over California and has toured the country with a trio of comics called The Queers of Comedy; a group he co-founded. He co-hosts West Hollywood's weekly show: The Mikey & Teddy Comedy Hour at Fubar. He currently is the warm-up comic on E!'s Fashion Police.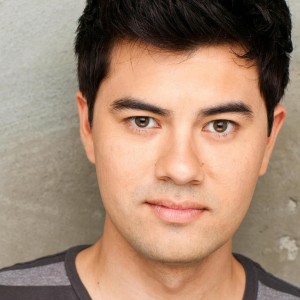 Matthew Bridges (of Madison County) is thrilled to be a part of the cast of Streeptease 2015!  After graduation from SFSU with a degree in Cinematography & Theatre Arts, he made the jump to Los Angeles where he continues to stay creative by day, and a nerf-herder by night. Some of his favorite recent theatre credits include: "Off Book" (Secret Rose Theatre), "Legally Blonde: The Musical" (Warner Huntington III), "Jersey Shoresical: A Frickin' Rock Opera" (Pauly D, Hayworth Theatre), and "Once Upon A Mattress" (Jester). Recently he's been seen on Scorpion (CBS), and as Agent Garret Hansen on State Of Affairs (NBC); as well as the films "The Ten Year Plan" and sci-fi/thriller, "Dark Harvest." Currently, he's working his way through an ASL interpreting program and producing a various variety of web-series'.  Matthew sends his love to his family & friends for constant inspiration & support!  #hapapride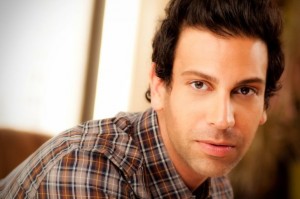 Matthew Nouriel is a comedian who was born in London, England to Jewish Iranian parents. Now residing in Los Angeles, he is quickly moving up in L.A.'s comedy scene. His Iranian heritage, British sensibilities, American influences, and slight Jewy neurosis result in uniquely skewed perspectives on life that will have you bursting with laughter. Matthew's blunt, honest, raw approach has been gaining much attention. Tackling an array of topics, from body hair to gay cruise ships to Persian machismo, you can't help but hang on every word… And LAUGH! He performs regularly at many of L.A.'s hottest clubs – The Laugh Factory, The Comedy Store, The Improv, to name a few, and was a finalist in The Advocate's 2013 Queer comedy search.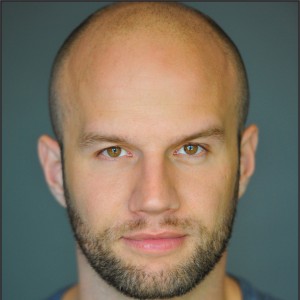 Chris Pudlo hails from the 'burbs of Detroit, Michigan. He moved to Los Angeles as a young pup in 2001 to pursue his eccentric acting career. At 19 years old, his first gig was playing 'Frankenfurter' in The Rocky Horror Picture Show at The Nuart Theater's midnight screenings. In 2006 he appeared in Southern Baptist Sissies understudying 'Andrew' as well as playing a Tina Turner back-up dancer.  He also played 'Noleta' in Sordid Lives: It's a Drag. Both of these shows then went on a national tour in the summer/fall of 2006. Chris made his television debut in Sordid Lives: The Series (2007). After a successful Knots Landing Tribute video on YouTube, Chris (and his best friend Craig Taggart) wrote their own show, Hollywood-Uh, Could-Uh, Should-Uh! which successfully ran for 3 years including a weekend showcase in Palm Springs.  This show led to Chris & Craig's new show: Rise 'n Shine with Bette & Juliette. It's a morning talk show hosted by Bette Midler and Juliette Lewis and there is a brand new show every month at Casita Del Campo in Silverlake. Chris has been in a variety of films and stage productions. Stage credits include: The Homecoming Queen's Got a Musical, The Chuck Rivers Show, WOW: The Women of Woody Allen, Cruisin and Here's to Love. Film credits include: The Trouble with Barry, The Far Flung Star, Occupying Ed and  Hell Town. Chris also has a cameo in the documentary Best Worst Movie. Chris has studied with Sally Kirkland as well as The Upright Citizens Brigade, The Groundlings School of Improv and he is currently enrolled at Anthony Meindl's Acting Studio. Chris is beyond ecstatic to be returning to Streep Tease to channel his inner Meryl. That's all…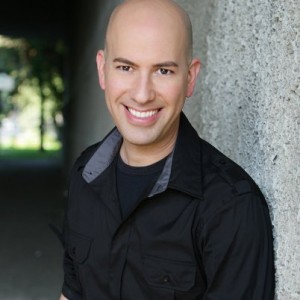 Joel Scher lives in Los Angeles by way of NYC. Proud member 
of Theatre of Note, LA. Some recent credits include: Eat The 
Runt, Holy Ghost, He Asked For It (ovation nom.), and There 
Just Like Us. Many off and off off Broadway credits including: 
The 2G's, Pardon My Inquisition (Charles Busch), Moon Lake 
Casino, and Juicy's Blues. Currently can be seen in the new 
web series Act Now, and the feature film Scream of the Bikini. 
Look for Joel in the up coming feature from Satyricon Pictures: 
The Silver Case.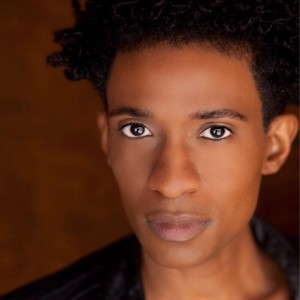 William Boy-Jenkins, Producer is an independent producer of film and television. He has produced music videos, short films, and special events in Hollywood. He's a graduate of The American Academy of Dramatic Arts, where he received the school's highest honor in acting.  Thereafter, he began his career as a commercial actor, booking such national spots for Pepsi (with Faith Hill) and Toys R Us.  Working in front of the camera he was able to learn and study from the people behind the camera. And quickly began producing his own film projects, beginning with the Brothers Grim, the prequel to a feature film which premiered at Paramount Studios.  It was big success for him and his production company.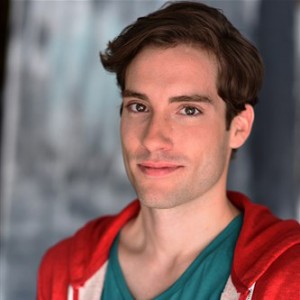 Ryan Fisher is a Toronto native and graduate of the University of Toronto with an HBA in Acting. Most recently on stage in Queer Classics "The Taming of the Shrew". Other credits: "The Judy Monologues" (Buddies in Bad Times), "Being at Home with Claude" (Hiroic Productions). Film: SEEK (TLA Releasing) Chasing Valentine (Splice Films) TV: The Mentalist (CBS).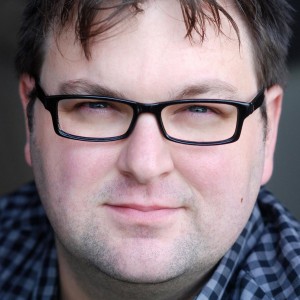 Ryan O'Connor is an actor/comedian/host who is thrilled to be making his STREEP TEASE debut. He most recently appeared in the world premiere of the Fat Mike (NOFX)/Jeff Marx (Avenue Q)/Soma Snakeoil musical, HOME STREET HOME, in San Francisco. Host and producer of Musical Monday's in West Hollywood for 6 years, he was chosen by Oprah Winfrey out of 19,000 people to compete on "Your OWN Show: Oprah's Search for the Next TV Star" where he made the top 4 and was subsequently chosen by The Advocate Magazine as one of the "Top 40 Under 40″ at the age of 29. His film and TV credits include HOW I MET YOUR MOTHER, SCHOOL OF ROCK, BIRTHDAY CAKE and WHAT ABOUT BRIAN and the final season of THE OPRAH WINFREY SHOW and some recent stage credits including THE FULL MONTY, REAL HOUSEKEEPERS OF STUDIO CITY, DOCTOR ANONYMOUS and his one-man show, RYAN O'CONNOR EATS HIS FEELINGS. 

A devoted Meryl Streep fan, his love for fabulous ladies of music, stage and screen has lead to the success of his weekly co-hosted podcast "LadyWatch with Ryan and Jason," a weekly show available on iTunes featuring two gay men discussing and celebrating the comings and goings of "women of a certain age" in show business and beyond, including Meryl, of course. You can find him on Twitter @RyanOConnor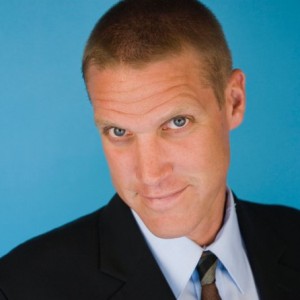 Ezra Weisz, Director, hailed as "the master of improvisation" 
by the L.A. WEEKLY, has been the director of the bang Improv
Conservatory since 2003. Before going through the bang 
program himself, he taught improvisation at Cal Arts, 
The Company of Angels, California Migrant Education, 
and SCRT. He joined bang's teaching staff in 1999. He has
performed improv with many groups in numerous venues 
around LA, including The Doubtful Guests (which headlined 
the 2009 Chicago Improv Festival) and bang's house group 
iProv. He works as an actor in television, directs voice-overs, 
and does audience warm-up for several network television 
shows. Ezra has dedicated his life to improv and finding 
new and creative ways to present and teach it.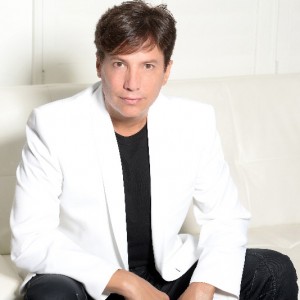 Fred Tallaksen 
Fred Tallaksen, Choreographer, is an award-winning choreographer whose work can be seen and recognized all over the world.  He is a two-time Emmy Nominee, an American Choreography Award Winner, a Nominee for a second American Choreography Award, a recipient of two Choreography Media Honor Awards, an Espirit Award Winner, a Fosse Award Nominee, an Ovation Award Nominee, a Robby Award Nominee, A Thea Award Winner and a Winner and Nominee of several Gala Awards. Fred has choreographed and coached many celebrities including Madonna, Selena Gomez, Gweneth Paltrow, Mike Meyers, Jennifer Lopez, Heather Locklear,  Valerie Bertinelli, Bea Arthur, Betty White,  David Cassidy, Cloris Leachman,  Bryan Cranston and  Drew Carey to name a few.